History Of RCI
2003 marks the 10 year anniversary of Rodr&iacuteguez Comunicaciones Internacional.RCI began as a shortwave radio station in Leone, Samoa in March 1993. The name of the station was Radio Libertad Internacional. My father's idea was for a voice of freedom for his native country. He made all of the programs for 7 hours each day, then re-broadcast Radio Mart&iacute and R&aacutedio Nacional De Amaz&ocircnia for the remainder of the time.This remained the format until September 1994, when an Indian from Fiji expressed interest in airtime on RLI. So after this RLI had more Indian programs than Spanish or Portuguese, and still no Samoan programs. And for a short time the station name was changed to UPN (United Patel Network). Many people including myself did not like the idea of my father selling all of the airtime to the Indian people. During 1995, RLI-UPN tried many different program formats, including: Brasilian, Chinese, Vietnamese, Japanese, Polish, Russian and American pop.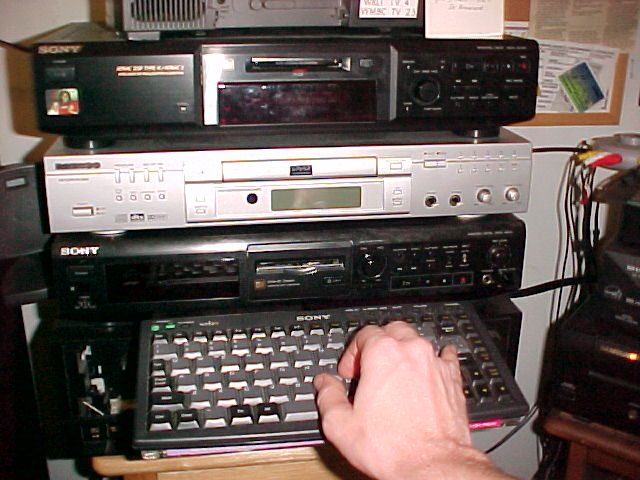 Your music request at my fingertips
When I came to mainland in 1996; my father gave me 75% of RLI-UPN. I went to Honolulu, HI; Fresno, CA and then to Fort Lauderdale, FL. In Florida, I set up a studio and changed the RLI-UPN name to RCI. Programs were still sent to Samoa and Manaus to be transmitted on shortwave. I even had a local 5 hour program on WKAT-1360 AM in Miami. It was during this time that I decided to begin Samoan language programs. The whole time I was in Florida was the best time of my life and also for RCI. I moved to Atlanta, GA in the end of 2002 because of my sister. This was such a sad time for me because I did not want to leave South Florida. I promised the community that I would return again (and I did return to Miami in 2003!).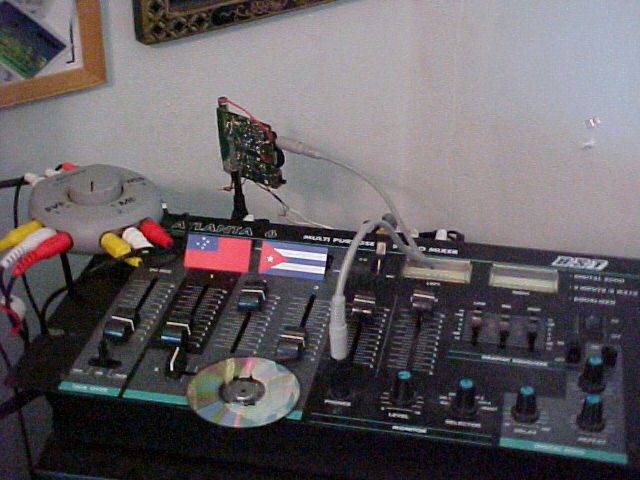 Some older equipment from old studio
In Atlanta there was no oportunity for a local radio program, even with a large Mexican community, my Carribean Spanish style was not what they liked. In Florida, RCI had been involved with many community events, but in Georgia, it was so different. I do thank G-d that He has prospered me in my music and radio.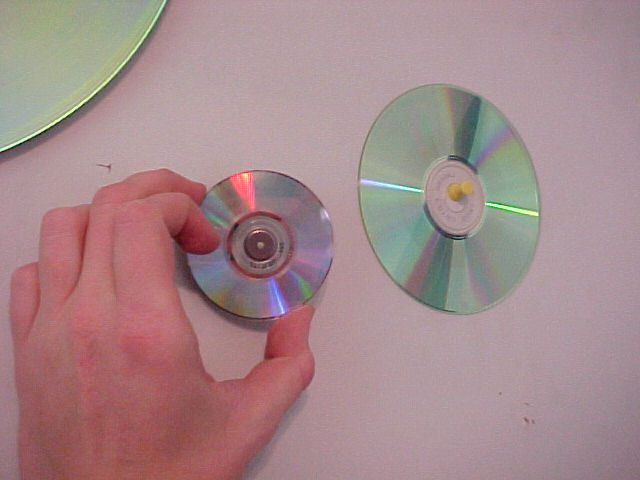 Technology has been at the forefront of RCI-Productions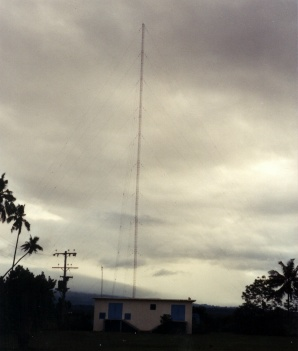 Radio station in Samoa
---
RCI Productions
Welcome to the world of RCI Productions. We provide the following services:
Fully equipted recording studio
Website and graphic design
Audio-video production
Radio Paradise radio station
Siva Mai karaoke and entertainment
La Gente Hermosa Cuban-Pacific restaurant and club (coming soon!)
RCI Network Services DAB and internet broadcast
Call (305)490-9348 for more details.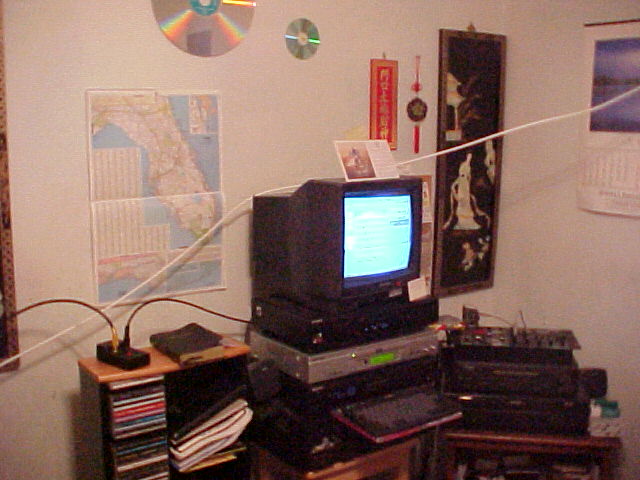 Old studio, new studio opening soon in Miami
---
---
---
---