Sawasdee! ASIAN PARADISE
Web home of ASIAN PARADISE LOUNGE,New York City
And BALE ASIANA,Atlanta,Georgia
Welcome friends to the best of two Asian night spots in New York and Atlanta. With karaoke songs in Polynesian, Thai, Lao, Vietnamese, Filipino, Hmong, Khmer, Hindi and English. Join us for karaoke every weekday, dance and bhangra on weekend. Saludos amigos! Club Paradise restaurante internacional en Nueva York y Conyers, Georgia. La mejor diversión para Asiaticos y Latinos. Con barra, karaoke, comida auténtica de Thailandia y La Filipina, música en tu idioma. Ven a bailar y cantar, Viernes, Sabado y Domingo.Tambien,servicio de taxi. Amigos... Muchas meseritas aqui! Número de ASIAN PARADISE (212) 518-6657
BALE ASIANA en Conyers, Georgia.Teléfono de Pablo y Jocelyn (678) 200-4099
GALA TAXI Servicio de taxi. Rapidez, amabilidad, puntualidad y servicio bilingue. (770) 922-1650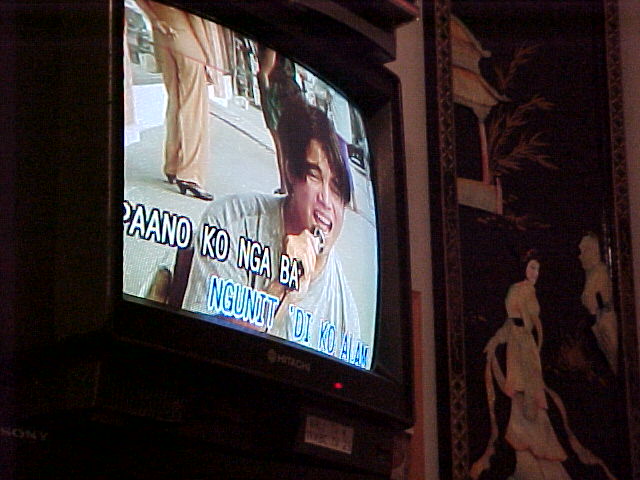 El sitio por Pablo Tupuola Rodriguez

The party is in Conyers, GA!PARADISE CLUB
The best Filipino entertainment every night. Join us for Polynesian, Filipino, Vietnamese, English and Spanish karaoke on Wednesday and Thursdays; dance music on Fridays and Saturdays. Atin ito sa best Pinoy club in Georgia. For more information call (678) 200-4099. Also visit Paradise Club in Fresno, California and Angeles City, Philippines.
Ahora Abierto! Mabuhay!

NUEVO ALBUM!PARAÍSO
Canciones:
Love,Day After Tomorrow
Solo Para Ti
Donde Est&aacute El Amante
Chika Lang (El Venao)
Bulaklak (Tagalog & English)
El Amor De Un Hombre Filipino
Canción De Amor
Anh Yeu Em Yak-Yak (Vietnamese)
Como La Flor
My Song To You
Y mas!
Compralo Ya!
Links to other sites on RCI-Paradise Net
Back To Pablo Music Net
Regresa Pronto!
© 2005 ulapablo@netscape.net

---
---
---
---
---
---