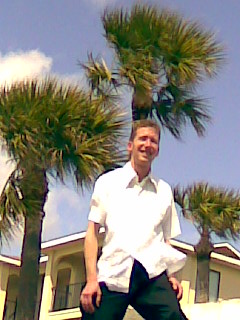 Listen To My Music
NOW YOU CAN LISTEN TO THE MP3'S FROM MY NEWEST ALBUMS. You can use your phone's audio player to listen, but may not be able to use as ringtone, except for songs that specify Ringtone. NOTICE: I am in proccess of making all of these songs in MP3 format, because of this some songs may not be available at the moment. All the titles with MP3 after them are complete. Klik dan enjoy!
ALOFA FAIFAIPEA (Samoan) MP3
ALOFA FAIFAIPEA (Samoan) MP3 Ringtone
AO UA PUNITIA O LE LA (Samoan)
CHORANDO SE FOI- LAMBADA (Portuguese) MP3
CRAZY DREAM (English) MP3
DESTINY (English & Samoan)
ESKUTITZA (Euskara) MP3
ESKUTITZA (Euskara) MP3 Ringtone WMA Ringtone
EZ ESAN MAITE (Basque)
EU E VOC&Ecirc NA ILHA DO SOL (Portuguese & Samoan)
FA'AMAONI LE ALOFA (Samoan)
GEHIAGO NAIZ MAITEMINTZEN (Basque) MP3
GIVE ME YOUR LOVE TONIGHT (English)
GUANTANAMERA (Spanish)
HANA (Japanese)
HELLO (English & Tagalog)
IKAW PA RIN (Tagalog)
IPAGTAPAT ANG PAG-IBIG KO (Tagalog)
MAEVA (Basque & Polynesian) MP3
MAEVA (Basque & Polynesian) MP3 Ringtone
MAITE, MAITE (Euskara)
MASDAN MO ANG KAPALIGIRAN (Tagalog)
MEMORY OF YOU (English)
MI HISTORIA ENTRE TUS DEDOS (Spanish) MP3
MISS PAKIPOT (Kapampangan)
MUCHACHA TRISTE (Tagalog & Spanish)
MY SLEEPING CHILD (English)
MY SONG TO YOU (English)
NASHA YEH PYAR KA (Hindi) MP3
NIIN KAUNIS ON HILJAISUUS (Suomi)
NO MATTER WHAT (Samoan & English)
ONE MORE TRY- KAHIT NA NILIMOT MO (Tagalog)
ONLY ME AND YOU (English)
OROITUZ (Basque)
PAG-IBIG KO'Y FOREVER (Tagalog)
PAINT MY LOVE (Tagalog)
PAMULINAWEN (Ilocano)
PARA KENG MAKALAUT A KALUGURAN (Kapampangan)
PLEASE BE CAREFUL WITH MY HEART (English)
RINDU KAMI PADAMU (Indonesian)
R&IacuteOS DE BABILONIA (Spanish)
ROSA 'UA LELEI (Samoan)
SABI NG PUSO KO (Tagalog)
SALANGHAEYO (Korean)
SELAMANYA (Indonesian)
SI T&IgraveNH- HOA SEN (Vietnamese)
SUNSHINE (English)
TE FENUA NEI (Tahitian)
THOV HLUB DUA (Hmong)
TO BE FREE (English)
TONIGHT SO COLD (English)
TOUCH BY TOUCH (English)
TSIS TXHOB CHIM (Hmong & Cantonese)
TULOY PA RIN (Tagalog)
TXOJ KEV HLUB RAU KOJ (Hmong) MP3
VAHINE MAOHI E (Tahitian) MP3
VAHINE MAOHI E (Tahitian) MP3 Ringtone WMA Ringtone
VOU DE TAXI (Portuguese) MP3
WAITING FOR YOUR LOVE (English)
WHY DID YOU BREAK MY HEART (English)
XIM BANG BANG (Hokkien)
YANG KU SAYANG (Malay)
YOG KOJ UA KUV TUG (Hmong)
YOU'RE SO BEAUTIFUL (Samoan)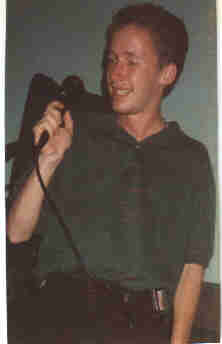 Here are some more songs by other artists you may enjoy on your mobile phone.
TAKE ME TO YOUR HEART - Michael Learns To Rock MP3
JAKUNBA - Ene Bada MP3
OROITUZ - Ene Bada MP3
DOGHOUSE SONG MP3
DOGHOUSE SONG Ringtone
If you like what you hear, please call or text me at +13054909348 for more details about my music. Soifua and G-d Bless!!
Copyright © 1998-2007 Pablo Rodriguez.
---
---
---
---
---