pablitonet tagged map - Tagzania
Welcome to the new PablitoNet! Centre of the Universe! I invite you to join me on the map above, you can do it as follows. I have decided to use a website based on Googlemaps and named Tagzania. To add your position in the map, you just need to register, login, and add your location following the instructions detailed in the Tagzania page. It is important to add some certain tags if you want to appear in my map on this page. The embeded version of the map that you can see here is created based on a tag group, and it is necessary to use these tags to appear on the map. So if you want to join me, just add your location using this tag: pablitonet or you may also want to join my friends with the Ubuntu Basque Tribe project, if so add these tags in addition to the above mentioned tag: ubuntutribe, film. You can add as many other tags as you want, such as your city and country name. You can also befriend me on Facebook and MySpace with the link on the side!
Malo lava le soifua. Ia manuia le aso! Libertad por tú y me.
O G-d, Bless those for whom life is unhappy. Bless those who are underpaid and overworked, and those who are always tired. Bless those who are always taken for granted, and those who are never thanked, or praised or appreciated. Bless those for whom life is lonely and empty, and those whom illness has handicapped or laid aside. Bless those who are worried. Amene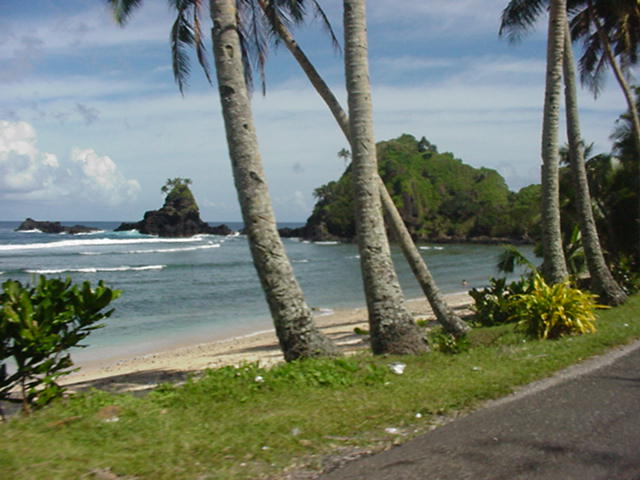 The road west of Leone, Samoa
Words Of Wisdom: In everything you do, put G-d first, and He will guide and direct you. Our children are the future of this world. Train your children in the way they should go, and they will never depart from it. In my life I want to be kind and show concern for everyone, because G-d loved all of us. If G-d had intended today to be perfect, He wouldn't have invented tomorrow. He gives you another chance to get it right! When the person I care about is away, a part of my heart is also away. True love is not just sexual feeling, but the feeling that I want to spend the rest of my life with this person and care for them as I would care for myself.
Listen to my newest song Maeva (Basque & Tahitian). Check back each week to see my newest songs.
If there is light in the soul, There will be beauty in the person. If there is beauty in the person, There will be harmony in the house. If there is harmony in the house, There will be order in the nation. If there is order in the nation, There will be peace in the world. -Chinese Proverb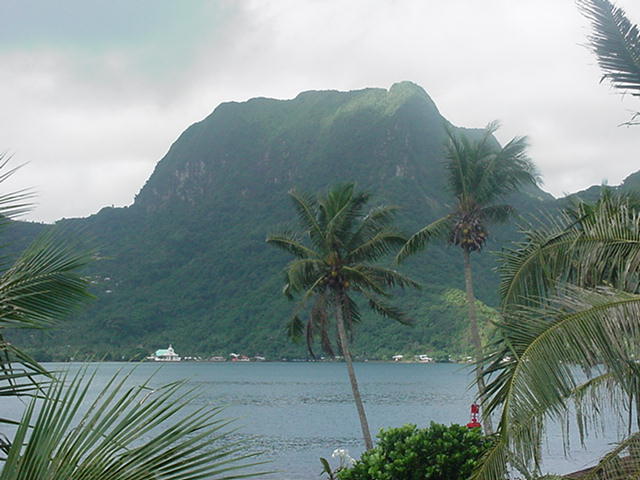 Pago Pago harbor
La'u Pele (Namorada): Ia e alofa atu i le lua te tua'oi ia pei o 'oe lava ia te 'oe. Atrás de um grande homem há sempre uma grande mulher. The beauty of a woman isn't in the clothes she wears, the figure that she carries, or the way she combs her hair. The beauty of a woman must be seen in her eyes because that is the doorway to her heart, the place where love resides. The beauty of a woman isn't in her face, but true beauty of a woman is reflected by her soul. It's the caring that she cares to give, the passion that she shows, and the beauty of a woman, with the passing years, only grows. If it should happen that your dreams are shattered, do not be afraid. Have the courage to pick up the pieces and smile at the world. For dreams that are easily shattered can just as easily be rebuilt. Alofa mo outou uma!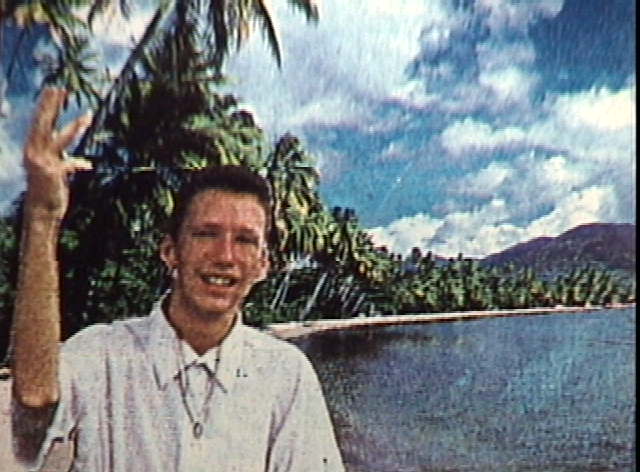 My island of Tutuila
Polynesian Way: A man's life is like a circle, and this circle must have a center to hold it together. When you find this perfect center or companion, you will know it. If the center of the circle is gone, the circle will fall apart. 'Ou te alofa ia te oe! Every decision you make will influence the balance of life; a decision you make for your self may change some one else's life too, for better or for worse. If in doubt about the direction you are going, ask G-d to point you in the right way.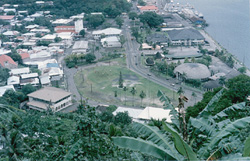 Fagatogo and Malae O Le Talu